Swagelok is your reliable partner in hydrogen
Hardly any other topic is as large and central to the energy turnaround as hydrogen. To utilize the production of hydrogen through renewable energy, both professionally and sustainably, we can offer you support in hydrogen products, applications as well as services and project management.
For many decades, Swagelok has been a partner of leading industrial companies. Especially in safety-relevant plants, we are at your side with development and solution proposals. The high-quality standards of our material, such as 316/316L stainless steel (dual certified), are ideally suited for hydrogen applications of all kinds. Due to the high amount of chromium, molybdenum and nickel, as well as a low carbon content, we have a huge advantage over other manufacturers regarding hydrogen embrittlement of steels.
In the aspiring hydrogen sector, reliable partners and suppliers are essential. With our products, services and facilities, we can support you in the following challenges:
Electrolyzers (green hydrogen production)
H2 petrol stations
Prototype and series construction
Equipment for transporting and storing hydrogen
CAD drawings
CNC tube bending incl. optical measurement
Project management
Project monitoring and support
Layout and technical support of plants and components
Various test methods e.g. Helium Leak testing
and many more
As an established system supplier (Tier 1/Tier 2) we can supply you with completely tested and turnkey assemblies and systems. We look forward to support you – from concept to complete solutions. Our portfolio of EC79 certified and hydrogen resistant components includes the following products:
Fittings (EC79 for 350 and 700 bar)
Ball valves (EC 79 for 350 bar)
Valves
Hoses
further
More information about hydrogen applications can be found for example in the Swagelok Blog:
Would you like to know more? Then we would be pleased to hear from you.
Your contact: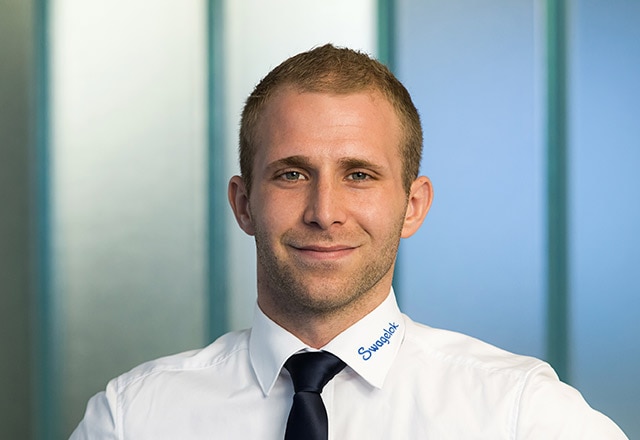 Marcel Siele
Expert for hydrogen applications
Phone: +49 (0)4185 8080 21
Email: m.siele@best-hamburg.de