Precision tubes offer high dimensional accuracy within tight tolerances. This is guaranteed by our CNC bending machine. With our bending service you receive precisely bent tubes in large quantities according to your specifications. We assist you from prototype to series production.
Your advantages with the CNC tube bending service
High and constant quality of the bends
High accuracy of fit
Automated bending without having to provide own resources
Save time in planning, manufacturing and quality control to focus on your core processes
In the first step, the prototypes are produced in order to obtain a series product. The prototype can then be repeated at will with a high degree of accuracy. Our Swagelok Quality System (SQS) and ISO 9001:2015 contribute to complete documentation and traceability.
The bend radii (table) of the tubes depend on the tools available, and different bend radii are available depending on tube diameter. Other materials and diameters are available on request. Depending on the requirements, 2D and 3D bends are also possible and complex geometries can be produced.
We are flexible to design changes and respond quickly and reliably to your needs with 3D CAD modeling.
Planning and construction
Planning and construction are carried out according to your specifications using a 3D CAD model. The available formats are primarily IGES and STEP, further formats can be processed. You can also provide us with 2D drawings or individual dimensions, as well as prototype lines and bending templates.
If you design your own system, we can support you with recommendations. For series production, certain design criteria must be adhered to guarantee feasibility. Quality of measuring equipment.
The 3D measuring cell is certified according to the determination of the measuring capability index CgTQTUBE.
AICON proves the measuring accuracy specified by AICON (1 sigma sheath deviation) by means of a measuring equipment capability test according to AICON's procedure.
| | | |
| --- | --- | --- |
| Device | Measuring accuracy | Specification |
| Aicon Tube Inspect P16 | ± 0.085 mm | 1 sigma sheath deviation |
The specified measuring accuracy (1 sigma) applies to the measurement of ideal round pipes consisting of geometrically perfect straight and curved segments.
You would like to learn more about our CNC tube bending service or need a concrete offer? Our experts will be happy to assist you with advice.
Your contact:
Marcel Poppe
Custom Solutions
cs@best-hamburg.de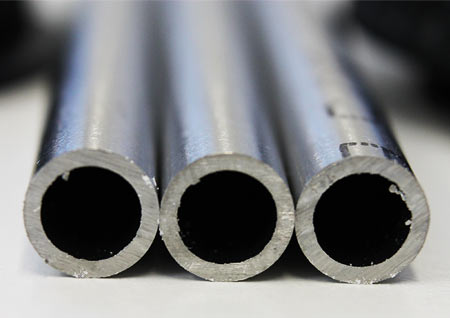 We can offer you various options for cutting your pipes, which we have compiled for you in our overview.
Caption goes here
Caption goes here